"From fiber to fiber" with color and quality as desired
RENU aims to realize a circular economy by effectively utilizing unwanted clothing that has been disposed of, as well as leftover fabric and shredded fabric (dough) produced during production. RENU will contribute to reducing the use of petroleum and other fossil resources.Waste fibers are recycled through chemical processes such as decomposition and repolymerization to provide products of comparable quality to regular products.
Closed Loop Economy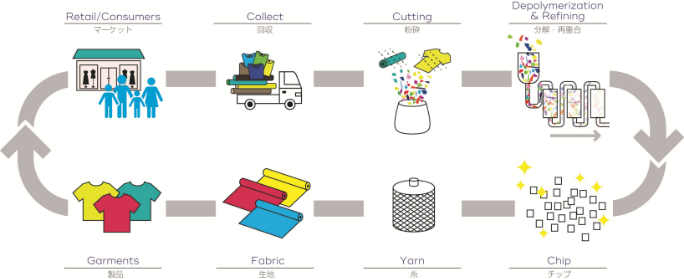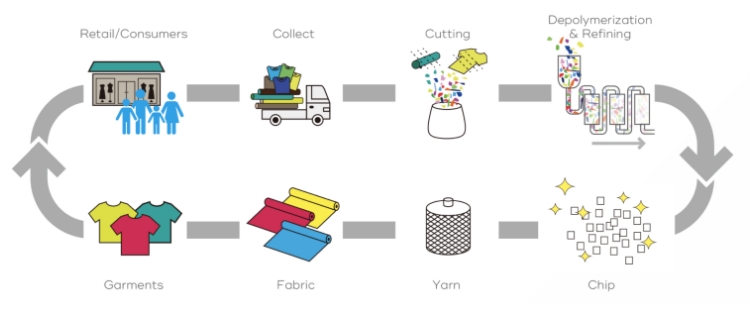 RENU aims to realize a circular economy "Take (to mine for resources,)", "Make (Make it.)" and "Waste (throw away)" by effectively utilizing fiber that has been disposed of without being used in the conventional linear economy. With the participation of producers, brands and consumers, you can draw circular system as following illustration.
Supply Chain (yarn, fabric and product)


We want many people involved in the fashion industry to participate in this project, so we provide RENU in various forms such as yarns, fabric and products so that they can participate from any stage of the supply chain. Together with our partners around the world, we will build a new supply chain for the future.